Toyota's Extra Care Protection
Protect your investment and elevate your peace of mind with Toyota Extra Care Protection
Your Toyota is built to last and covered by an extensive warranty. But the unexpected can still happen. That's why Toyota offers Extra Care Protection (ECP). With 2 great plans to choose from — PLATINUM and GOLD — and a variety of terms, there is sure to be a plan just right for you.
Mechanical Protection
ECP goes above and beyond your Toyota factory warranty with extensive mechanical protection with terms for up to 7 years. And with service available from any of 1,500 Toyota dealers across North America, your Toyota will always be serviced with Genuine Toyota Parts and by Factory-Trained Toyota technicians.
Complimentary Services
Your ECP benefits start the moment you purchase your plan with a number of complimentary services. Depending on the plan you choose and its maintenance schedule, that can include up to 8 complimentary oil and filter services and tire rotation, or the first 3 years Maintenance Service Program.
Enhanced Roadside Assistance
Beyond mechanical protection, ECP provides enhanced roadside assistance—extending your New Vehicle Roadside Assistance plan through your ECP term and adding to it with great new features, including ECP Tire Road Hazard Protection, Trip Interruption, and Travel Planning.
ECP Tire Road Hazard Coverage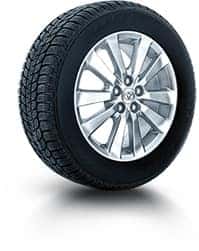 Coverage of original equipment tires damaged by road hazards. Applies to parts, labor, installation, balancing, and the applicable taxes for your Toyota dealer to repair or replace original equipment tires.
36 months
50,000 km
OR
Until Treadwear Indicator becomes visible
(whichever occurs first)
Trip Interruption
Reimbursement of a hotel, meal, & transportation fees up to $300 if a covered component fails while you're more than 300 km from home.
Road Trip Planning Assistance
Contact us at least 10 days in advance and we'll mail you a package that includes personalized maps, alternate routes, points of interest, tour and accommodation directories, lists of Toyota dealerships, and entertainment en route.
Continued Coverage
If you'd like to extend your Extra Care Roadside Assistance coverage beyond the terms of your ECP plan, it's easy and affordable at only $98.95 + tax for one year or only $178.95 + tax for two years.
ECP Vehicle Rental Assistance
Alternate Transportation reimbursement, for a maximum of 5 days, if your vehicle must remain at a Toyota dealership overnight due to a warrantable condition requiring longer than eight (8) hours to repair. Additional 5 days if parts are back-ordered, up to $400.
And More
ECP also protects your budget against the rising cost of vehicle repairs all while protecting the resale value of your Toyota down the road. In fact, ECP is also fully transferable to a new owner if you choose to sell your Toyota during the term of your plan, adding to the value of your vehicle at the time of sale.
Choose Your Plan
Choose ECP Gold or ECP Platinum. Each plan is available with multiple levels of coverage and terms.
ECP GOLD
When it comes to mechanical protection, ECP Gold covers up to 17 comprehensive mechanical groups — from the cooling system to hybrid components — and comes with the following complimentary services.
For vehicles with 6 months/8,000 kilometer oil change intervals, you'll enjoy 4 oil and filter services and one tire rotation† at absolutely no extra cost.
For vehicles with 12 months/16,000 kilometer oil change intervals, you'll enjoy the first 2 years Maintenance Service Program†
ECP Gold offers 14 levels of coverage, from 36 months or 80,000 kilometers to 84 months or 200,000 kilometers (whichever comes first).
ECP PLATINUM
The Platinum Plan is so comprehensive, there are only a few components that we don't cover. And your complimentary services are even more extensive, including:
For vehicles with 6 months/8,000 kilometer oil change intervals, you'll enjoy 8 oil and filter services and one tire rotation at absolutely no extra cost.
For vehicles with 12 months/16,000 kilometer oil change intervals, you'll enjoy the first 3 years Maintenance Service Program
Toyota Road Hazard Protection
Be prepared for the bumps ahead. Potholes, shattered glass, and other debris on the road are hazards that can be dangerous – and very costly!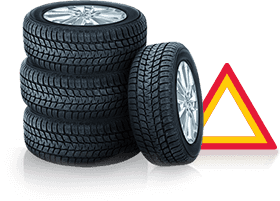 Toyota offers 3-YEAR or 4-YEAR Road Hazard Protection plans, to help you avoid out-of-pocket expense at those times when unavoidable road hazards cause damage to your Tires.
4 YEAR PLAN
$24.95 per Tire
3 YEAR PLAN
$19.95 per Tire
What Equipment is Eligible?
Original Equipment or Summer, All-Season & Winter Replacement Tires.
Coverage includes expenses involved in the repair or replacement of tires purchased and installed at any Toyota dealership Canada during the selected term.
Toyota Financial Services Wear Pass Plan
Protect yourself against unexpected excess wear and tear charges on your leased Toyota with the available Wear Pass plan. Designed for protection against damage beyond what is considered normal everyday use, the Wear Pass plan ensures that you do not face extra charges at lease end.